The Gift Shop is CLOSED (as of Oct. 7, 2019) during the Abbott Hall renovation project. Please stop by after construction work is completed during normal Abbot Hall open hours for your Marblehead related books and items.
The Shop:
A wide range of Marblehead-related items are for sale at the Gift Shop, located on the first floor of Abbot Hall. These items include:
postcards,


note cards,

calendars,

a large selection of fiction and non-fiction books about Marblehead and its people,

mugs and glasses,

Jim Keating's braided rope work and kits,

and much more.
Gift Shop Displays: 
The Gift Shop also contains an extensive museum display of Marblehead Pottery and a collection of Marblehead duck decoys, including many made by famed decoy-maker Gerald Smith.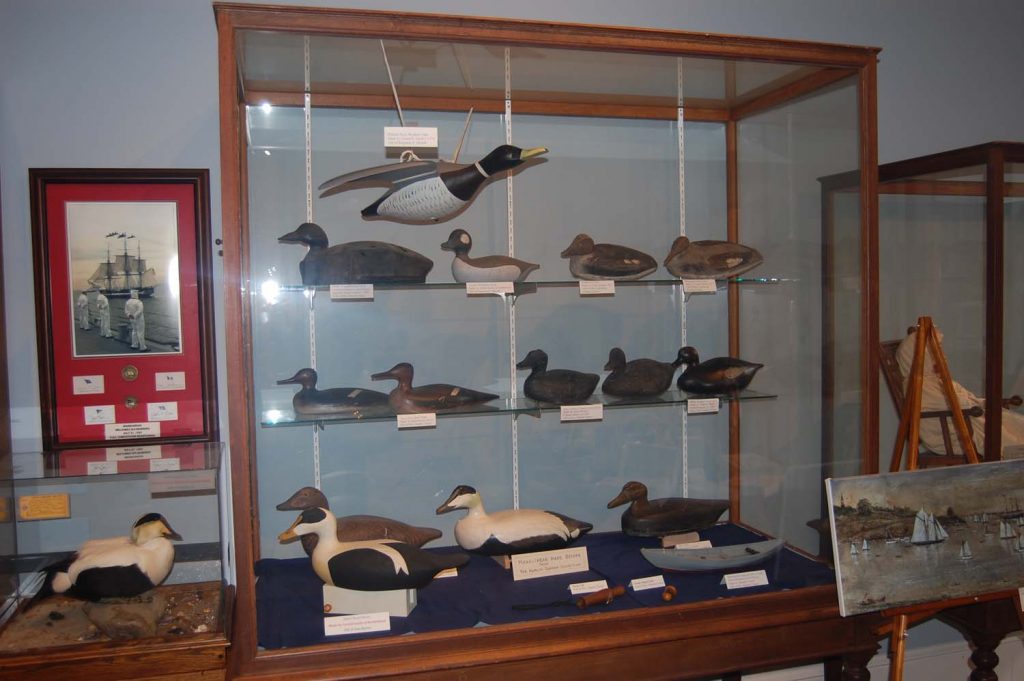 About Marblehead Pottery:
When Dr. Herbert J. Hall started the Marblehead Pottery in 1904, it was a therapy for patients at his Devereux Sanitarium. His therapeutic workshop evolved into a business, and in 1915, Arthur Baggs took over the production operation and continued to produce the pottery until 1936. Marblehead Pottery is characterized by its simplicity of form and decoration, as well as its distinctive matte glazes. It is now collected by people worldwide.  
For hours of operation, see Visit Us
(Excerpted from Celebrating Abbot Hall 2015)